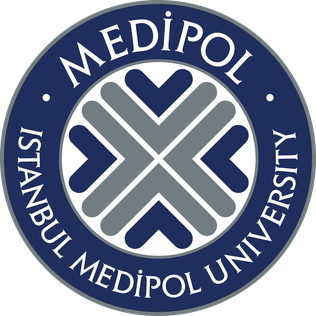 Istanbul Medipol University
İstanbul Medipol University is renowned as one of the most prestigious private Turkish universities and a leading scientific research institution in Turkey. It is particularly known for its excellence in medical education and boasts ownership of eight prominent hospitals in Turkey. This provides students with valuable opportunities for training and gaining professional skills and experiences during their study period. Additionally, its strategic location at the intersection of two continents, specifically in the famous Turkish city of Besiktas overlooking the Bosphorus Strait, further distinguishes Medipol University.
Furthermore, Medipol University holds recognition from all European Union countries as a member of the Bologna Convention. It is also acknowledged by several Arab countries including Egypt, Libya, and Palestine.
In the year 2021, Medipol ranked second in the "Increase of Patents" ranking, having acquired 37 patents in medical technologies, 21 patents in telecommunications, and 4 patents in cybersecurity.
Establishment of Medipol University:
Medipol University was established in 2007 in the Asian part of Istanbul by Fahrettin Koca, the Turkish Minister of Health, who heads the Foundation for Health and Educational Research, which actively supports Medipol University.
Mission of Medipol University:
The mission of Medipol University is to graduate a competent and knowledgeable scientific generation dedicated to research and development. This generation aims to make significant contributions in the fields of science and technology while possessing the highest level of professional skills and competencies. The university aims to equip its graduates with the ability to adapt to future changes and serve society.
University Vision:
Medipol University aspires to become one of the leading international universities in the fields of business and technology, striving for even greater achievements in the years to come.
Quick Information about Medipol University:
Medipol University consists of 12 faculties offering 75 programs, along with 5 graduate faculties providing 118 programs. The student body at Medipol University includes over 37,000 students, with more than 2,830 international students from 81 countries. The university hosts 115 student clubs, organizing numerous cultural and recreational activities. Medipol University collaborates with 78 universities in 62 European countries.
Advantages of Studying at Medipol University:
- The main language of instruction is English, with some specializations offered in Turkish. Additionally, the university provides a foreign language school where students can learn and complete their preparatory year with highly qualified academics.
- Apart from the university's extensive hospital network, Medipol University offers a simulation clinic for dentistry students. This clinic houses 44 artificial patients, enabling students to practice clinical operations, treatments, and gain necessary experience. It provides them with a glimpse into professional life within a university setting that closely resembles real-world professional scenarios.
- Studying at Medipol University ensures students graduate with exceptional scientific qualifications and skills, distinguishing them among their peers. With over 100 laboratories and 16 scientific research centers, the university offers unique, intensive, and comprehensive training opportunities across all disciplines.
- Each campus of Medipol University is equipped with a university library containing over 1,500,000 publications, including e-books, letters, and numerous rare and valuable books. Students also have access to local and international publications spanning various fields such as health, social sciences, literature, and art.
- Medipol University actively participates in the international student exchange program Erasmus, collaborating with 51 universities in order to broaden the learning scope for its students, enhance their social and cultural awareness, and expand their knowledge.
Medipol University Hospitals:
1. Bağcilar Medipol Mega Hospital.
2. Esenler Medipol Hospital.
3. Sefaköy Medipol Hospital.
4. Vatan Medipol Hospital.
5. Dental Hospital.
6. Zadeh Hotel Hospital.
7. Camlica Medipol Hospital.
8. Pendik Hospital.
Some Scientific Research Centers at Medipol University:
- Health Education Applications and Research Center.
- Oral and Dental Health Education Application and Research Center.
- Distance Education Application Center.
- Center for Bioengineering and Biotechnology Applications.